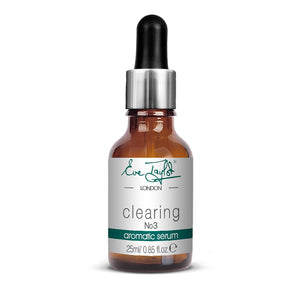 Description: An aromatic treatment serum to help re-balance an oily skin with
anti-bacterial properties and help reduce breakouts.
Skin type/condition: Oily, acne and breakout prone skin.

Benefits: Expertly hand blended aromatic oils assist in regulating skins oil secretion creating a more balanced complexion.
Anti-septic Sandalwood and Lavender help reduce skin breakouts.
Easily absorbed into the skin without any after feel.
Key ingredients: Ylang Ylang to help balance oil secretion.
Cedarwood and Lavender offer antiseptic effect.
Wheatgerm oil rich in linoleic acid, an essential fatty acid often lacking in acne skins.
How to use: Gently smooth 3 drops over face and neck. Continue with suitable toner and moisturiser.
25ml