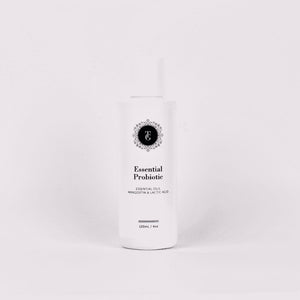 A hydrating gel cleanser, when combined with water becomes soft and creamy in texture. This essential oil based formula also contains a probiotic powder to help balance and maintain the skin's microbiome, Mangosteen extract, a powerful antioxidant to slow the effects of aging and lactic acid to brighten and hydrate the skin.
Benefits
Skin brighteners to help fade hyperpigmentation Provides a healthy glow and antiaging benefits Balances and rejuvenates skin
Featured Ingredients
Lactic Acid
Mangosteen and Moringa Seed
Salix Alba
Yoghurt Extract
Yucca
Directions for use
Designed for daily use, this essential oil based gel wash. can be used both morning and evening. Apply a small amount to the hands, massage the gel vigorously until it becomes creamy. Then apply to skin. Rinse well.
Size: 120ml/4oz