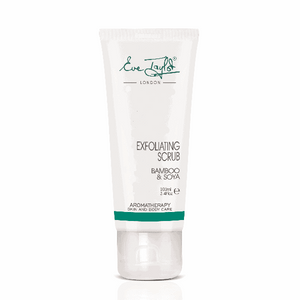 Description: A creamy exfoliant with spherical bamboo beads to gently buff and polish the skin surface.
Skin type/condition: All skin types and conditions.
Benefits: Quick and easy to use giving instantly fresher skin.
Removes surface dull skin allowing easier absorption of serums and treatment oils.
Skin is smoother and more hydrated.
Key ingredients: Smooth bamboo beads gently buff and polish the skin leaving a healthy glow. Vegetable glycerine hydrates the skin to combat dehydration. Dimethicone soothes and protects the skin.  
How to use: Apply a small amount over face and neck, moisten fingers and lightly work over area using upward circular movements. Rinse with tepid water.
100ml