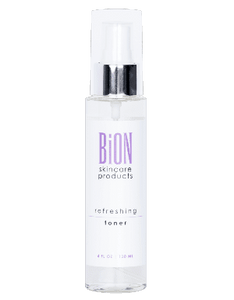 This product is ideal for clean up following extractions or microdermabrasion. It has enzyme action to remove cellular debris and therapeutic amino acid action to promote healing. It reduces bacteria and has a cucumber/herbal aroma.
Removes cellular debris
Increases water content in top layers of skin
Takes off make-up
Reduces bacteria
Cucumber/herbal aroma
How to Use:
For the professional, spray on the skin, especially after extractions and microdermabrasion, to cleanse and provide a light moisturizer. Home Care – Apply to a cotton ball and wipe onto skin avoiding eyes and mucus membranes.
Key Ingredients
Aloe Vera Gel
Witch Hazel
Cucumber Fruit Extract
Panthenol
Beta Carotene
4 oz