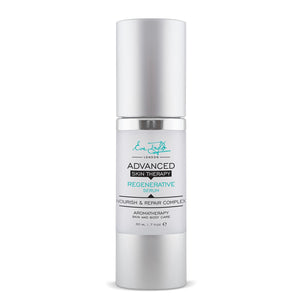 Description: This oil rich serum nourishes the driest of skins to help repair the skin's barrier and provide essential nourishment. Retinol increases cell turnover, a process that slows with age, and ensures newly hydrated skin will emerge.
Skin type/condition: ageing, dry or ultra dry skin types.
Benefits: Nourishes, softens and conditions the skin. Combats signs of ageing with anti-oxidant vitamins and skin renewing retinol. Silicones reinforce skin's barrier to prevent dehydration.
Key ingredients: Nourishing plant oils of avocado, sweet almond, evening primrose, grapeseed and sunflower provide essential fatty acids to lipid dry skins.
Anti-oxidant vitamins A, C and E ward off cell damaging free radicals. Retinol increases cell turnover revealing fresher more hydrated skin.
How to use: Apply a thin layer to face and neck and follow with recommended moisturiser.
30ml