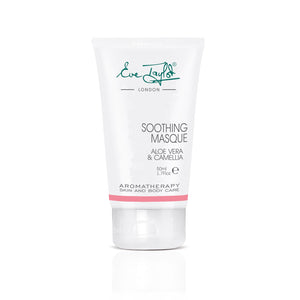 Description: D
A deeply hydrating gel based masque to replenish dry, dehydrated skins.
Infuses skin with cooling anti-inflammatories to soothe irritation and sensitivity.
Skin type/condition:
All skin types and conditions, especially dry, dehydrated, sensitive or irritated skin.
Features & benefits:
A cooling gel based masque to help reduce redness, irritation and sensitivity.
Ideal masque post exfoliation, post extraction or post micro-dermabrasion.
Anti-oxidant rich formulation combats harmful free radicals helping to maintain skin integrity.
Soothing formula to hydrate and soften the skin with a skin quenching solution for dehydration.
Key ingredients:
Aloe Vera: intensively hydrates the skin with moisture, softens and soothes any sensitivity whilst healing the skin at the epithelial level.
Camellia/Green Tea: highly anti-inflammatory benefits reduce redness and inflammation whilst antioxidants protect the skin from external damage.
Glycerine: a potent humectant which binds moisture to the skin. The natural affinity with both water and oil allows easy absorption over lipid-based substances.
Wild Thyme Extract: offers nourishment from its powerful emollient properties.
How to use: Apply a thin layer to face and neck using fingertips. Leave for 10 minutes. Rinse with tepid water.
50ml