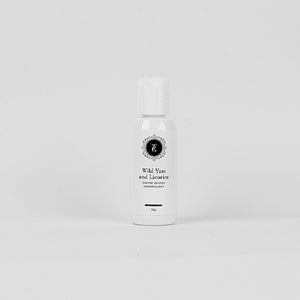 This fine-grained, powdered exfoliant is a light facial scrub, that refines and polishes the skin, restoring radiance as it gently removes dead surface cells with the refining action of natural grains and naturally derived fruit enzymes.
Containing Wild Yam, a Collagen friendly antioxidant, and Licorice Root extract to help brighten and lighten the skin with nourishing seaweed extract and Burdock extract to gently hydrate and sooth the skin.
Featured Ingredients
Black Walnut Powder
Burdock Root Extract
Licorice Root
Wild Yam
Directions for use
After cleansing skin, dispense a small scoop of powder into wet hands. Add a bit more water to activate and rub between palms to create a creamy paste. Apply to skin and gently massage in circular motions, avoiding eye area. Let sit for 2 -3 minutes, massage briefly again, and rinse thoroughly. Use 1-2 times per week or as needed. Keep the powder dry until ready to use.
Size: 35g